We are excited to announce the formation of our new Sales Division, here at Tri State Commercial realty.
Due to the overwhelming demand from our existing and prospective clients, we have spent the last 18 months establishing our Investment Sales' step-by-step process and have now assembled, a dedicated team to follow it through, and ensure exceeding our clients expectations, in the same professional manner you have come to experience when dealing with TSC.
The Sales team will be spearheaded by no other than Jack Sardar  who has recently joined us, as our VP of Sales, from Madison Estates Sotheby's International Realty.
Jack brings 7 years of experience in Investment Sales winning over $100MM in transaction value and he will be restless in ensuring that our clients continue to receive the best results while hiring TSC for all their CRE acquisitions and sales needs.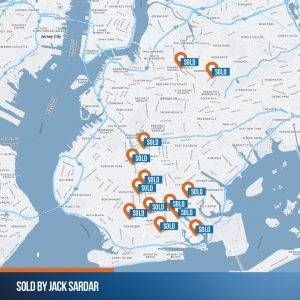 We are proud to share with you that during our pre-launch, in the past 90 days, the team has successfully added about a dozen exclusive listings "FOR SALE" to our network and closed 5 sales transactions totaling over $10MM. Our database includes a wide variety of buyers from seasoned developers to experienced owner operators.
Feel free to send Jack an email or contact him at: 347-831-8982 for any "buy or sell" questions you may have or just to chat about the current CRE Sales market conditions. 
This new addition to our suite of CRE services, is another step forward towards our company's vision: to provide true local real estate expertise, with expanded reach for new and improved opportunities.
Thank you for helping us reach this important milestone. This has been possible only through your continued business and trust in our team's ability to deliver.
#tristatecr #tristatecommercial #advisorsbeforebrokers #salesdivision