July 30, 2019 – Spotlights
Featured Company: Tri State Commercial Realty
Brooklyn, NY Tri State Commercial Realty was founded in 2014 by company president, Shlomi Bagdadi. Learning from his years of industry experience, Bagdadi laid out the foundation of the company with strong core values of providing both ownership and tenancy the highest level of professionalism, integrity, and understanding of the commercial real estate market. In only five years, the company has completed over 360 transactions and leased 620,425 s/f across the borough, which positions Tri State Commercial as one of the area's top commercial brokerages.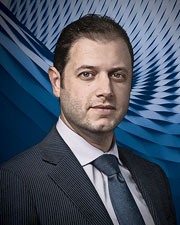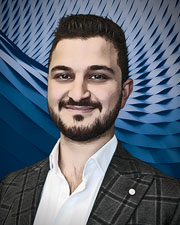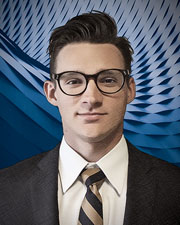 There are many challenges a brokerage can face as the commercial real estate industry is highly competitive and unpredictable. Through all of the markets' fluidity, Tri State Commercial has adapted to unforeseeable events under the creative solutions provided by its team's leadership.
Despite the company's adolescence stage, that foundation has helped establish a team of experts who ensure that its clients' needs are met and at the forefront of each transaction. The dedicated, supportive, friendly atmosphere, as well as advanced technology, and industry tools that Tri State Commercial equips its experts with has attracted new members to the team, such as Avi Akiva. Akiva started his real estate career as a high school intern in Kassin Sabbagh Realty, where he quickly moved up the ladder of the Manhattan firm with 80 employees. However Tri State Commercial's code of ethics, team environment, and opportunity to grow bundled together with its advanced technology, is what Akiva was looking for. His trailblazing mode of operation led him to becoming Tri State Commercial's vice president of leasing in May 2018.
Since then, Akiva is actively leading the training programs for new agents while working as an advisor for landlords, tenants, and agents alike. As a VP, Akiva upkeeps the brokerage's standards and sense of leadership. Tri State Comnmercial's standards, along with the constant analysis of market trends, has created a system that helps automate the deal closing process in order to satisfy all parties involved.
The firms' system has led to the brokerage consecutively being awarded six CoStar Power Broker Awards for the past three years, two years of being named the number one commercial firm with the most completed retail transactions in The Real Deal's Data Book, as well as one Brownstoner RADD Award. They have also had the pleasure of working with some national tenants such as Guardian Insurance, The Learning Experience, Orangetheory Fitness, Sakara Life, and HBO's production team for television show, The Deuce. Additionally, Tri State Commerical's senior director, Chandler Slate worked tirelessly to introduce Hello Living to their first commercial tenant WoodStack, a high-end retailer supplier; which also landed in the March 2019 top 10 retail deals of the week in the borough, as reported by The Real Deal.
Bagdadi said, "Most people believe that commercial real estate starts with making offers on a property, when it really begins with establishing trusting relationships with tenancy and ownership. We have a responsibility to bridge the gap in this industry without taking shortcuts."
Original Article: https://nyrej.com/30-anniv-featured-co-tri-state-commercial-realty