Tri State Commercial inks an exclusive representation of a prime commercial building!
The building sits in South Williamsburg between the Broadway G train with an average ridership of 4,452 passengers. As well as the J, M trains at the Lorimer St station with an average ridership of 5,161 people; providing easy access to Manhattan and other regions of Brooklyn.
With over 70,000 RSF available, served by 3 passenger elevators and conveniently located in 3 different locations, the venue is suitable for any corporate office and retailer. Its grand marble lobby entrance with over 20-foot ceilings is ideal for a Museum and Art Gallery Hall. The first-floor lobby offers intricate custom woodwork and is mainly an open area with a variety of windows for plenty of natural light. The cellar features vaults and safes making it perfect for art galleries or any business with expensive valuables. The building is currently undergoing work with updated mechanical, plumbing, and electrical work.
The upper levels include office space that is ideal for co-working or a corporate office in need of a showroom. There are multiple means of ingress throughout, terraces on the second and third floors, as well as a wraparound rooftop with views of downtown Manhattan on the fourth floor. Equally, the building offers 50 parking spots and all uses will be considered. Logical divisions are possible.
Adjacent to 545 Broadway – The Collective, a London-based development firm, will debut their first US flagship and co-living tower at 555 Broadway. The building, named "Old Oak", will offer 350,000 SF with 500 units available.
Surrounded by educational facilities like Juan Morel Campos Secondary School and Intermediate School 318. Additionally, neighboring local businesses and national chains include Starbucks, Planet Fitness, and Bank of America.
Click here to browse properties for lease.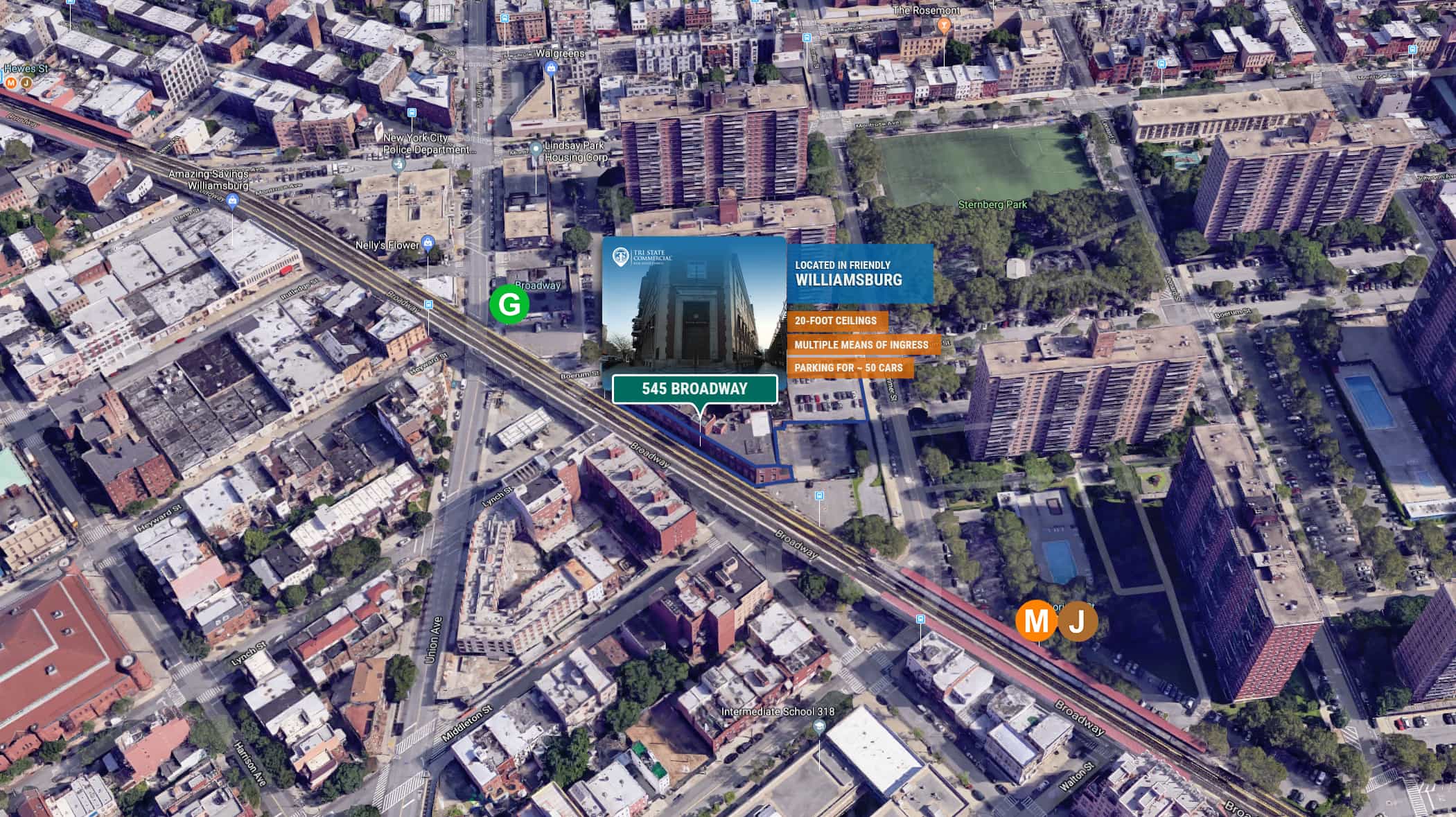 Property Type: Retail | Corporate Office
Total Space Available: 70,175 RSF
Min. Divisible: 2,000 RSF
Max. Contiguous: 70,175 RSF
Building Size: 25,000 SF
Complete Address: 545 Broadway, Brooklyn, NY 11206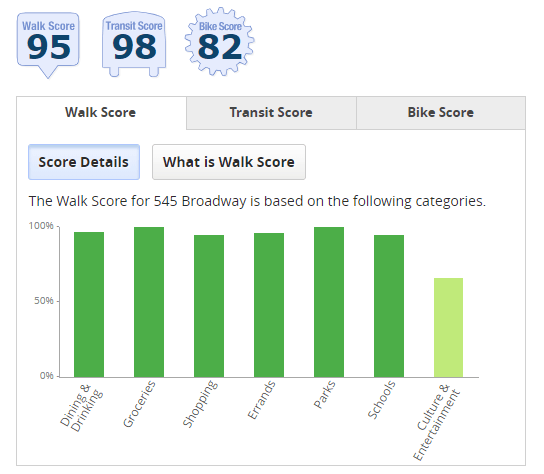 Contact us for more info about this property:
#Williamsburg #SouthWilliamsburg #TSCRbklyn #BklynBrokers #TriStateCR #CRElistings