Tri State Commercial inks an exclusive representation of a three-story independent building that has been occupied by the same operator for over two decades. Currently home to a meal distribution center, the building features a full-scale NSDA / FDA approved commissary kitchen complete with loading dock and views of the Bushwick Inlet.
Availabilities include the basement, first floor, and second floor; each offering 5,000 square feet. The venue is perfect for any meal prep service or full-scale restaurant in need of storage space, temperature controlled walk-in fridges, ventilation, and 2nd-floor office space with 14-foot ceilings. The kitchen is also equipped with fryers, stoves, plumbing hookups, over 20-foot hoods, and much more.
Located in Greenpoint's beloved neighborhood, a popular film destination for movies and television shows. Two blocks away from the Nassau Avenue G train with a daily ridership of 9,105 people. Greenpoint also houses dozens of local businesses such as Spritzenhaus33, a popular residential bar with 15,000 SF and brand chains such as Brooklyn Bowl, Peter Pan Donut & Pastry Shop, and The William Vale Hotel. The area has experienced a rezoning that has created a renewed interest for investors and paved way for new developments.
Click here to browse properties for lease.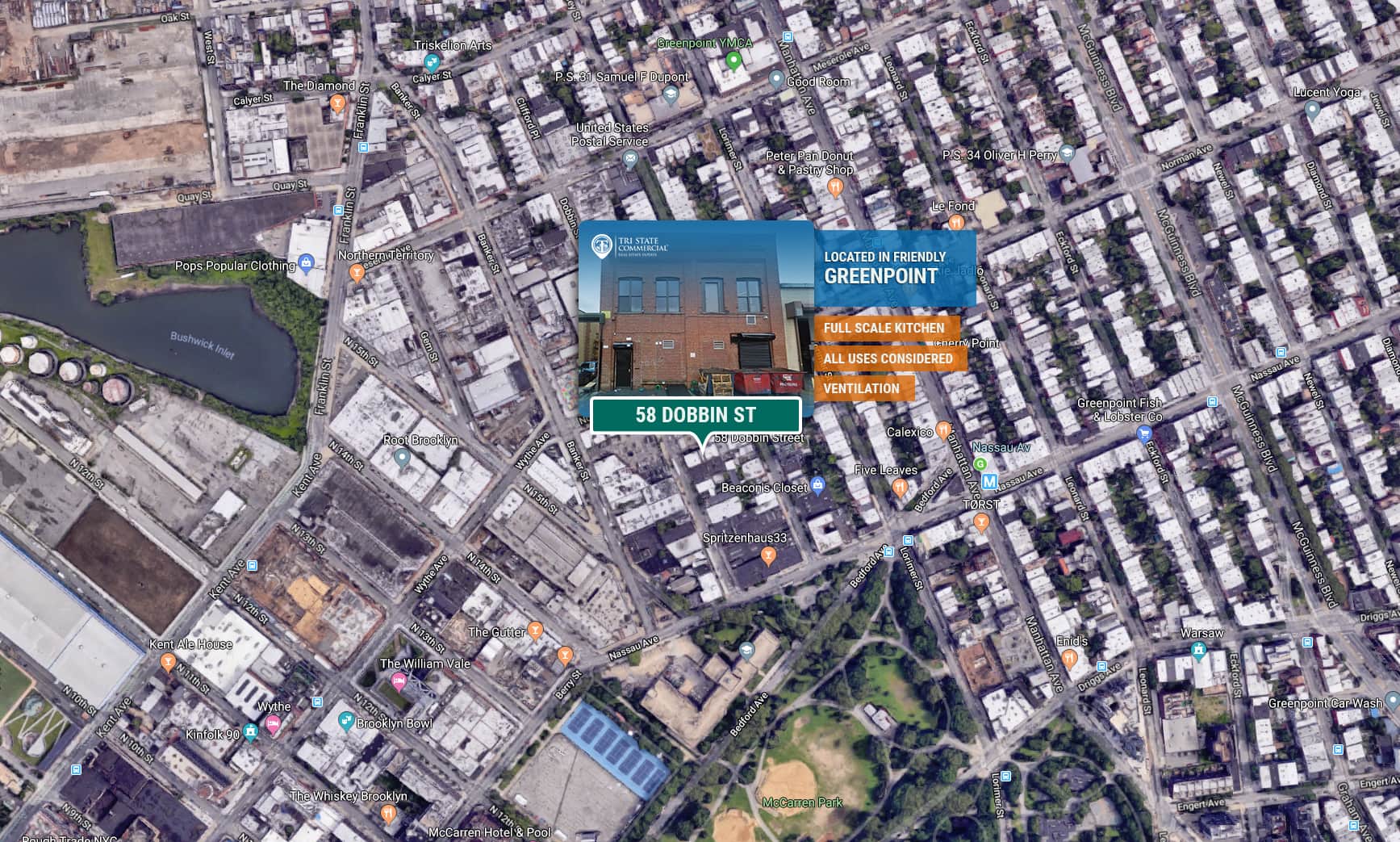 Property Type: 3-Story Independent Building
Total Space Available: 20,000 RSF
Min. Divisible: 5,000 RSF
Max. Contiguous: 20,000 RSF
Building Size: 20,000 RSF
Complete Address: 58 Dobbin St, Brooklyn, NY 11222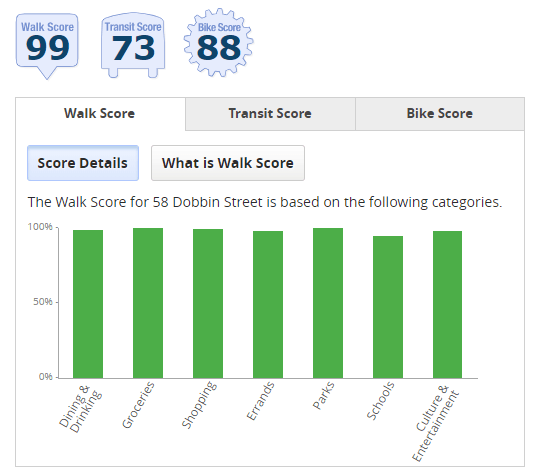 Contact us for more info about this property:
#Greenpoint #TSCRbklyn #BklynBrokers #TriStateCR #CRElistings